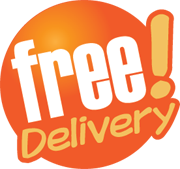 Free delivery to residential and area businesses 11am-2pm – MON – FRI
LT Evans Weekly Features
MAC & Cheese FEST! 
Try our take on this classic!
BLACKENED SALMON  MAC & CHEESE
An 8oz succulent portion of fresh North Atlantic Salmon, blackened in a skillet, served over our creamy mac & Cheese. Served with a salad and slice of garlic toast.  13.99
MAC & CHEESE TACHOS
(Tater Tot Nachos)
Our creamy Mac & Cheese tops this Tater Tot masterpiece with bacon, mushrooms, onions, jalapeños, olives, Cheddar Jack, & sour cream. 12.99
LOADED FRIES
A generous portion of our hand-cut fries topped with our creamy mac & cheese, more cheddar and a pinch of hot sauce. 5.99
MAC & CHEESE SKINS
Heaped with crispy bacon and our homemade MAC & CHEESE.
Served w/ sour cream. 7.99
Burger of the Week
Half lb. of USDA Black Angus beef
MAC & CHEESE BURGER
Topped with our homemade creamy mac & cheese. Served with lettuce & Tomato 9.99